Marlow Community Health Center
Hours
Mon – Tues: 8:00 AM – 5:00 PM
Wed – Thurs: 9:00 AM – 6:00 PM
Friday: 8:00 AM – 5:00 PM
Location:
1324 South Broadway Street
Marlow, Oklahoma
Wellness to Chronic Illness
STD Screening and Treatment
Treatment of Chronic Illnesses such as:
COPD (Chronic Obstructive Pulmonary Disease)
Hypertension (High Blood Pressure)
CHF (Congestive Heart Failure)
School & Sports Physicals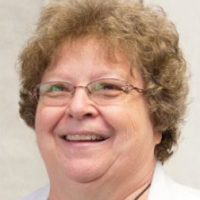 Ernestine Olson
APRN
Marlow Community Health Center
Ernestine has been providing care to the community of Marlow since 2009. She has over 40 years of nursing experience. She has worked in a variety of clinical settings which involved care of patients across the age spectrum in an array of disciplines. These disciplines include obstetrics, cardiac care, orthopedics, surgery, oncology and trauma. She received her Bachelor, as well as her Master of Science in Nursing from the University of Nebraska. She then obtained her Doctor of Nursing Practice from the University of South Alabama.